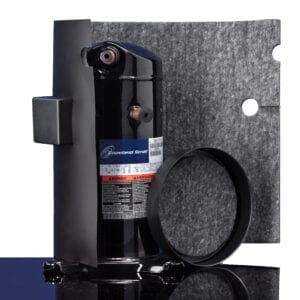 Insulation Just Got Better
Let us introduce you to our class leading compressor insulation jacket: EnbiTherm. EnbiTherm provided outstanding thermal and acoustic performance to help you to optimize energy efficiency supporting green initiatives worldwide scale.
One of our key strengths lies in our ability to provide tailored solutions. EnbiTherm can be customized to fit any shape or profile, enabling seamless installation for equipment manufacturers across the globe. This ensures a hassle-free integration process and guarantees maximum effectiveness and performance
When you choose EnbiTherm, you select a transformative approach to compressor insulation solutions. Join us on our mission to forge a more energy-efficient future and experience the Enbi difference firsthand.
Description
Benefits
Technology
Materials
Specification
TYpes Of Insulation
Description
The heat pump compressor insulation jacket creates a protective barrier between the compressor and the surrounding environment, which can often be harsh and cold. In doing so, the insulation jacket helps to maintain a consistent temperature around the compressor and prevent heat loss. Additionally, it helps to reduce the amount of noise that the compressor produces during its operation, making it a more comfortable addition to a residential setting.
Several insulation materials can be used for heat pump compressors, including foam pipe insulation, vinyl barrier, and sound blankets. Each type of insulation has its own benefits and drawbacks, which should be considered when selecting the appropriate type for a given application.
Foam pipe insulation is a cost-effective and easy-to-install option, but it may not be as effective as other types of insulation when it comes to reducing noise. Vinyl barrier insulation is more effective at reducing noise, but it can be more expensive and difficult to install than foam pipe insulation. Sound blankets are a popular option for reducing compressor noise, but they can be bulky and may only fit some sizes and shapes.
Several factors must be considered when selecting the appropriate insulation type for a heat pump compressor. These include the climate in which the system will operate, the level of compressor noise reduction needed, and the insulation cost.
Regarding cost-effective solutions, foam pipe insulation is often popular, as it is relatively inexpensive and easy to install. For industry-standard options, manufacturers such as Brinmar offer compressor noise blankets that provide high-level noise reduction and are specifically designed to fit a variety of compressor types.
Overall, the heat pump compressor insulation jacket is important in ensuring a heat pump system's efficient and noise-free operation. Homeowners can enjoy the benefits of a comfortable and energy-efficient home by selecting the appropriate insulation type based on the system's specific needs.
Benefits
Technology
Materials
Specification
TYpes Of Insulation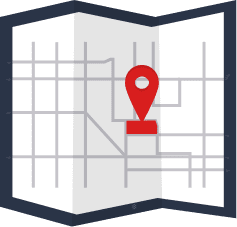 Find your local Enbi facility to enquire about our Thermal Insulation.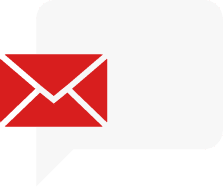 Urgent technical question? Contact our experienced engineers for advice.